Epoch Employees Excel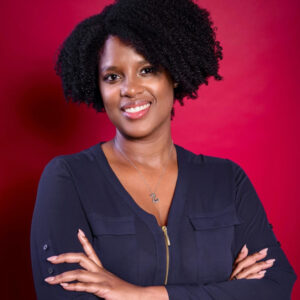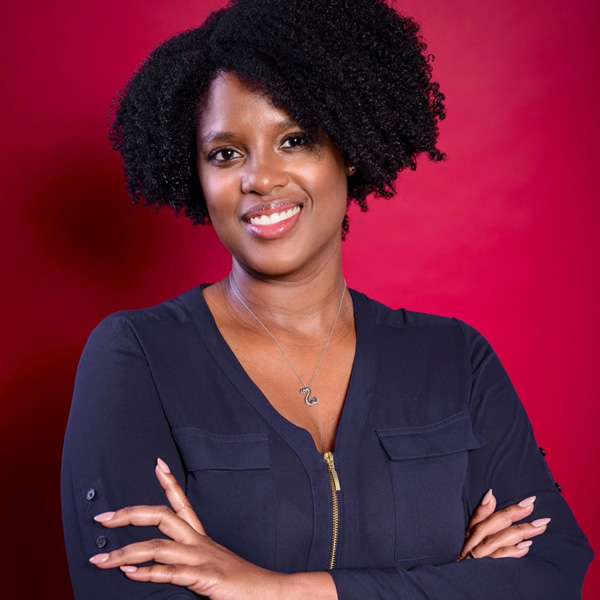 Epoch's employees continue to impress and make a positive impact within the multifamily industry. Most recently Shana Jackson was installed onto the Apartment Association of Greater Orlando's 2021 Board of Directors. The AAGO Board of Directors are the leaders charged with oversight of the association's operations, finances, and objectives as just an example. Shana has worked in multifamily for 15 years, 5 of which at Epoch Residential where she has taken on several leadership roles and is currently a multi-site Community Manager for two communities in Clermont, FL. Each year Shana gains invaluable knowledge as she is always striving to learn more, but her love and passion for the industry has grown too. Shana is proud to get her team involved to help support their career path as well as offer guidance and training. It is her commitment and investment that has fostered her colleagues own career growth, many of which she has kept in touch with.
Throughout her career Shana has been involved in many events, such as AAGO's Business Exchange, Annual Tradeshows, and Golden Key Awards.  In addition, Shana has attended several continuing education courses such as Landlord Tenant Law, Supervisory Skills, Fair Housing, CAM and has received her NALP, EPA Certification, and CPO Certifications.
"I believe and stand by the fact that it helps to understand not only administrative tasks, but maintenance as well.  With education you can effectively train your teams and increase overall productivity", Shana states.
In 2019, Shana served as Vice Chair of the Young Professionals Committee. In 2020 she was promoted to Chair of the Young Professionals Committee and reelected for 2021.  In this role, Shana is responsible for welcoming individuals who are new to property management while providing support and mentorship especially in the area of networking within the industry. Another important aspect to her role is to advocate for education and strengthen the Greater Orlando multifamily market by building relationships.
We asked Chip Tatum, AAGO President, to share his insights and here is what he had to say; Leaders like Shana Jackson are one of AAGO's most critical resources! In January the AAGO Board was honored to welcome Ms. Jackson onto the Board of Directors for her first term. Shana has clearly demonstrated her leadership as Chair of the AAGO Young Professionals, and has been instrumental in cultivating the next generation of industry and association leaders. She also sits on the Diversity and Inclusion Task Force where she has provided invaluable insight into the steps the association can take to foster an environment where people of diverse backgrounds and experience can thrive. We have no doubt that Shana will flourish in this new role and that AAGO will further benefit from her leadership and expertise!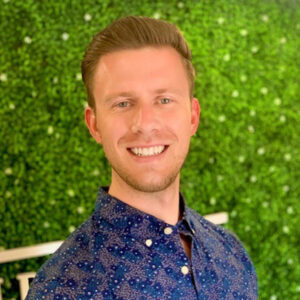 We are also excited to be celebrating Evan Jackson's recent accomplishment as one of the National Apartment Association's 20 in Their Twenties. NAA's 20 in Their Twenties celebrates the best and brightest in the rental housing industry. They are individuals who are 29 years or younger that have made great professional achievements in their career and have the potential to go far.
Evan has been with Epoch Residential for 10 years this coming May and has been highly valuable in managing Wildflower, our community in Gainesville that caters to Graduate students without being a traditional student housing community.
Evan answered some questions for NAA about his career achievements, goals, and what trends he is seeing. Here are some excerpts from their conversation, but to see the details in their entirety please visit NAA's website here.
Evan's biggest career achievement to date has been the opportunity to be entrusted by Epoch Residential to travel to properties within the portfolio to provide assistance and training. In Jacksonville, Evan served as an Assistant Manager where he focused on increasing occupancy and resident satisfaction through various new marketing methods. In Arizona, Evan assisted the team in completing a due diligence in preparation for their sale. Evan has also helped new properties with training and general leasing efforts while they complete construction.
A career goal of Evan's includes advancing from an on-site management position into a role that focuses on operations management. Throughout his tenure with Epoch, Evan has served as a Leasing Agent, Assistant Manager, and Community Manager giving him firsthand knowledge on the various aspects of property operations.
Evan shares, "I would be the first to say, without shame, that I have a passion for examining property operations and analyzing various aspects of the company's operations. To some that sounds like a major snooze fest, but to me I see the potential of analyzing operations as a chance to make changes for the betterment of the properties or the company. It's a chance to make meaningful adjustments by working with the management team to implement policies or procedures that benefit all stakeholders."
A trend in the industry that Evan follows closely is the need to satisfy the needs and requirements of millennials. Evan states that, "Millennials make up a large majority of the rental housing demographics and we must continue to adapt and change just like millennials are able to quickly adapt to their surroundings. Additionally, the millennial generation covers a wide range of individuals born between 1981 and 1996. This is a large scope of people that have differing interests and are in various phases of their life." One emerging concept Evan sees on the rise that appeals to millennials and even the generation after them are co-living communities. Evan believes that co-living communities are a great way to differentiate a property from the market standards and directly target individuals in their transitional phases, which are typically millennials and even a portion of the generation after them.
Epoch is proud of both Shana and Evan's accomplishments and contributions as well as grateful for such valuable and dedicated employees.