Epoch Expands Calirosa Brand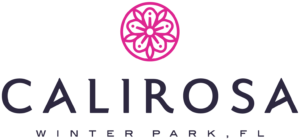 Epoch Expands Calirosa Brand
Epoch is extremely excited to be continuing their Calirosa brand, developed specifically for their Active Adult communities for residents 55+, at the new location in Winter Park! Several brand elements were carried over from the Kissimmee location to the Winter Park location, such as the format of the logo, font styles and the use of a mosaic flower in the icon. After careful consideration, the azalea was chosen for the icon bringing in a bold pop of pink. We've been having fun developing the Winter Park brand and can't wait to see it come to life through printed collateral and the full website, aiming to launch soon! In the meantime, checkout Calirosa Winter Park's splash page here.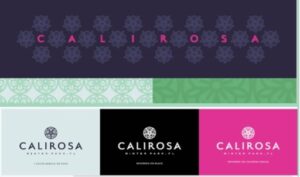 Construction's Heating Up!
Construction has come a long way on site since it was first announced that Epoch Aloma would be an Active Adult community in January 2020 as well as closing on the land and construction loan in June 2020. Watching new communities go up is always invigorating and our Project Manager, Ronnie and his team have certainly been working hard! The team is projecting first units and the Clubhouse to be available this coming Fall.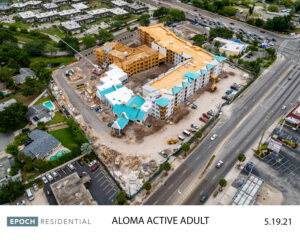 What's Included?
Active Adult communities require a different approach all around. Therefore, we've developed three pillars; Community, Discovery and Prosperity as the foundation for explaining and describing the Calirosa lifestyle. So what does that mean? It means each Calirosa community is focused on making life effortless, allowing their residents to focus on themselves and the next chapter in their life. At Calirosa we have dedicated Lifestyle Coordinators, robust social calendars and unmatched customer service. This is on top of the fabulous community amenities and apartment home features! Some of the amenities at Calirosa Winter Park include a zero-entry pool, craft and maker space workshop, restaurant-style dining room, and enclosed air-conditioned corridors. The apartment homes offer, not two, but four color schemes with screen enclosures on all balconies and patios, among many more luxurious features.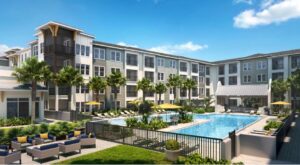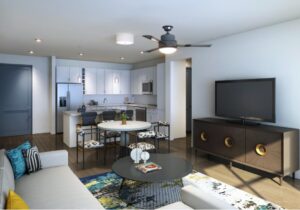 Taking Pre-Leasing Off-Site
In addition to developing the brand and the site, Epoch has been working on preparing an off- site Pre-Leasing Space. A few options were reviewed before ultimately landing on a retail space in the nearby Winter Park Corners site. A lot of behind the scenes work and preparation has lead the team to building out the space to serve as a pre-leasing office that showcases some of the interior unit finishes and amenities. We are so close we can taste it!
A big thanks to Ronnie and his team for tackling this on top of the construction at the job site!