Mandolin Opens Their Doors
Things are moving fast for Epoch's newest community, Mandolin at Stream Valley in Franklin, Tennessee. The team received C/O for their clubhouse on March 19th and shortly after received C/O on their first 3 buildings. Huge shoutout to the team; Melanie, Jalil and Raquel for working hard and moving 8 residents into their brand-new homes within a week of opening! The community currently has 38 residents and leasing is picking up quickly!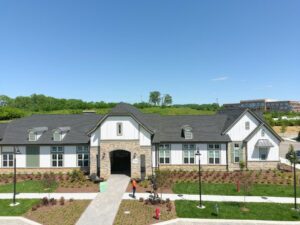 Featured below are Duran, Superintendent, Dave, Regional Maintenance Supervisor, Carlos, Maintenance Supervisor, Esau, Assistant Superintendent, and Ewedo, Maintenance Technician.
This dedicated team worked diligently together to ensure apartments were move-in ready and pushed to the last minute despite uncontrolled weather delays!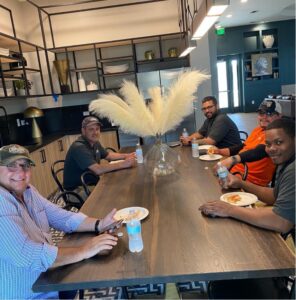 Here's a review from one of their first residents on Modern Message, an internal community platform: "We have only been in the apartment for a few days, but whenever we had the smallest issue the staff was very quick to come and fix it. The staff is very kind and truly care about their tenants! We love the neighborhood and going on walks, every person or car we saw waved which made us feel part of the community after a few short days. We love Berry Farms and the area of the apartments and are so excited to live here!"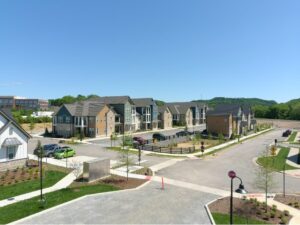 The team at Mandolin has also been busy with planning and hosting events to attract prospects and welcome new residents. Recently they launched a 6 week campaign titled Mandolin Nights where the community remains open until 8pm one day per week to better service their residents and prospects needing to tour later. The team is securing sponsors for each night who will provide drinks and snacks. With summer activity picking up the team has high expectations for a successful event!
Melanie and team have also been planning and ordering supplies to participate in The Main Street Festival. The Main Street Festival is one of the largest festivals hosted by the City of Franklin and after a hiatus due to Covid, it's returning this July! The entire team is pumped!